8 Interior Design Styles for 2024
As we near the end of 2023 and step into another exciting year, a new era of interior design trends are unfolding. These trends will reshape the way we use colours, textures, accessories, and moods for our living spaces. In 2024, we see a fuse of innovation, comfort and sustainability that will be intertwined with aesthetics and functionality to create truly unique environments. Whether you're a passionate design enthusiast or simply looking for some tips and tricks to refresh your home, you've come to the right place! 
Let's walk you through 8 of the most captivating interior design trends 2024 will showcase.  From minimaluxe to alfresco bathroom interior design, we'll guide you through the colours, textures, furniture, and concepts that will shape an exciting 2024.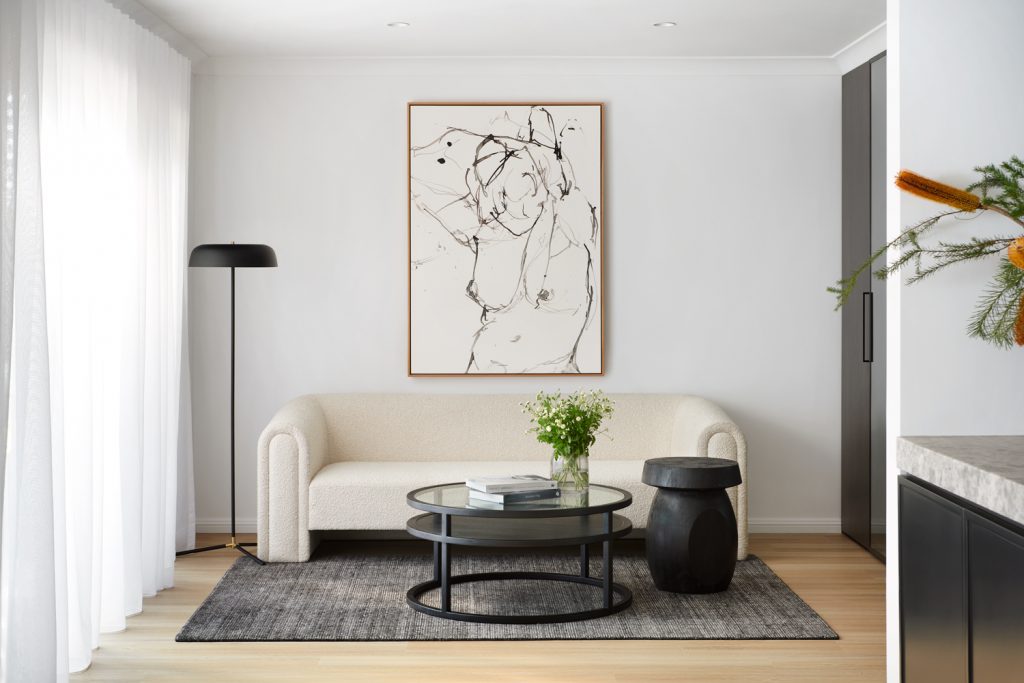 #1 Minimaluxe –
Minima Luxe interior design style has gained popularity since 2020 and is one to watch closely. Characterised by clean lines, neutral colour palettes, and thoughtfully chosen statement pieces, to encapsulate the essence of "less is more" while embracing a curated sense of opulence. To offer a harmonious balance between the serene allure of minimalism and the refined elegance of luxury and lavishness, this results in spaces that are visually captivating, emotionally soothing, and inherently sustainable.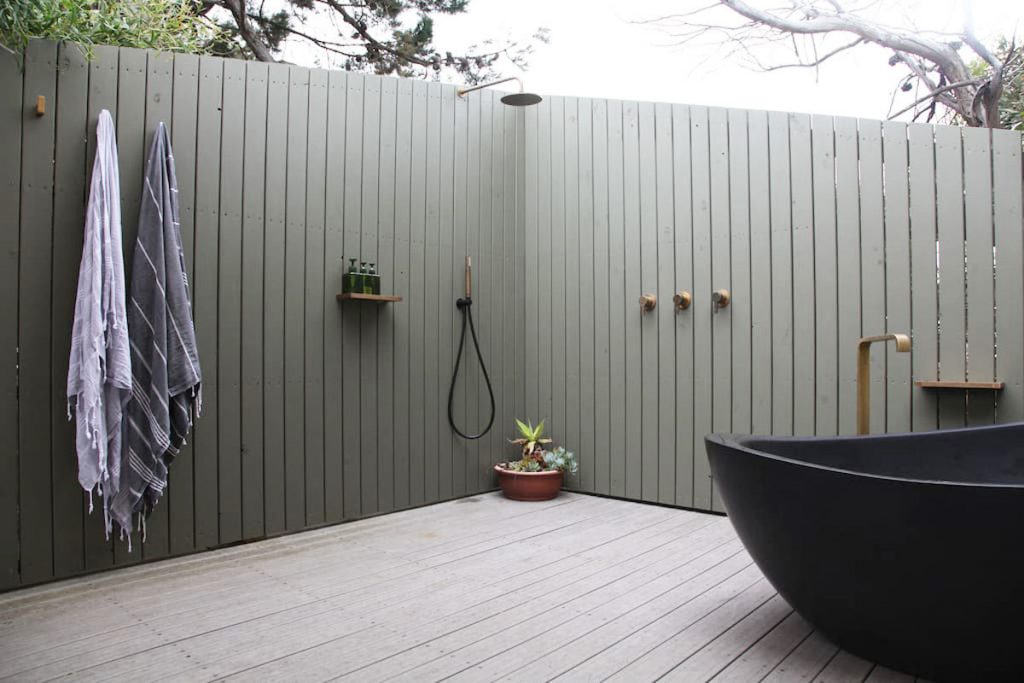 #2 Alfresco Bathing – 
In an era where wellness and self-care take center stage, this bathroom interior design style celebrates the art of blending the outdoors with the indoors. Characterised by open air bathing area, leafy elements, and use of natural materials. Alfresco bathing offers a rejuvenating escape of biophilic design, by the seamless integration of features such as, indoor waterfalls, lush greenery, skylights for natural light.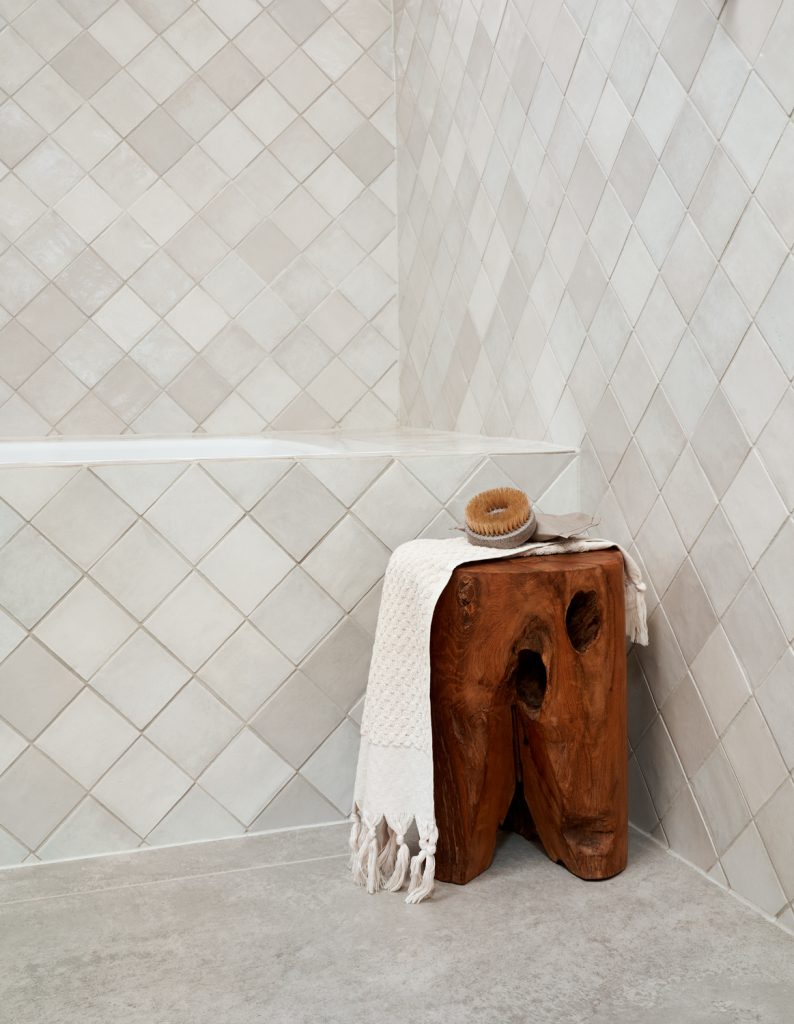 #3 Zellige tiles – 
Zellige tiles charm lies in their imperfections, which lend an organic, human touch to a contemporary space. The glossy yet uneven surfaces catch the light in captivating ways, casting a dynamic play on shadows. Whether they are used for kitchen interior design, as a splashback, for the bathroom walls or even surrounding fireplaces, the Zellige tiles bring depth and dimension to any space with sheer grace.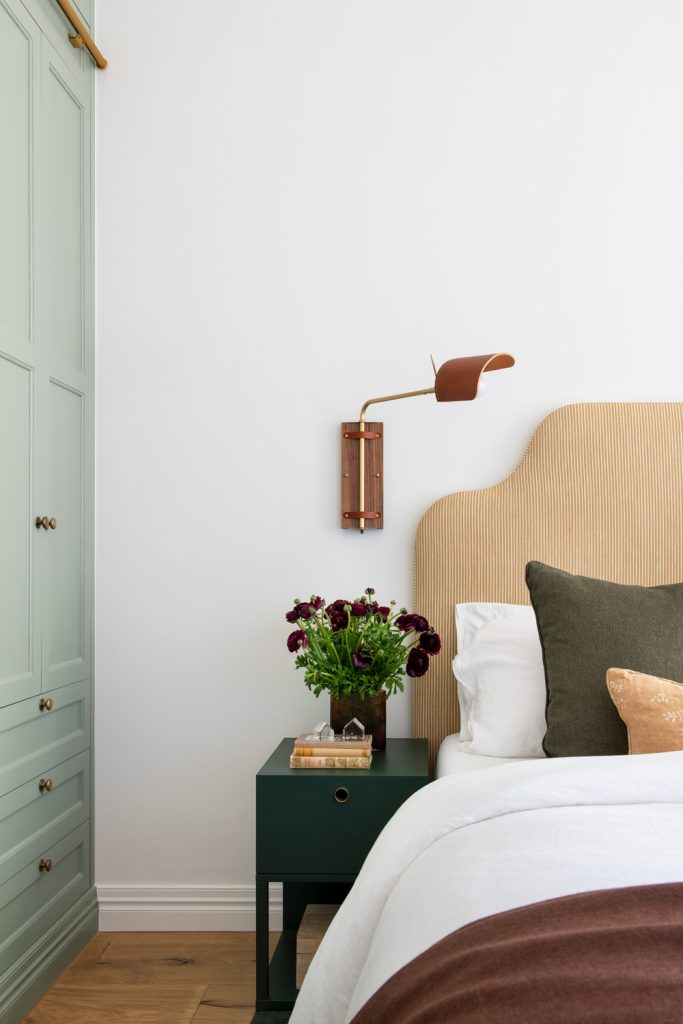 #4 Decorative wall lights – 
London interior designers Tom Dixon was recently quoted about the importance of 'light washing.'Light washing uses bulbs to cleverly cover your walls in light rather than have them beaming down from the ceiling. Whether it's an elegant sconce to exude timeless charm or an avant-garde fixture to push the boundaries of creativity, these lights seamlessly integrate with interior aesthetics to create a magical visual.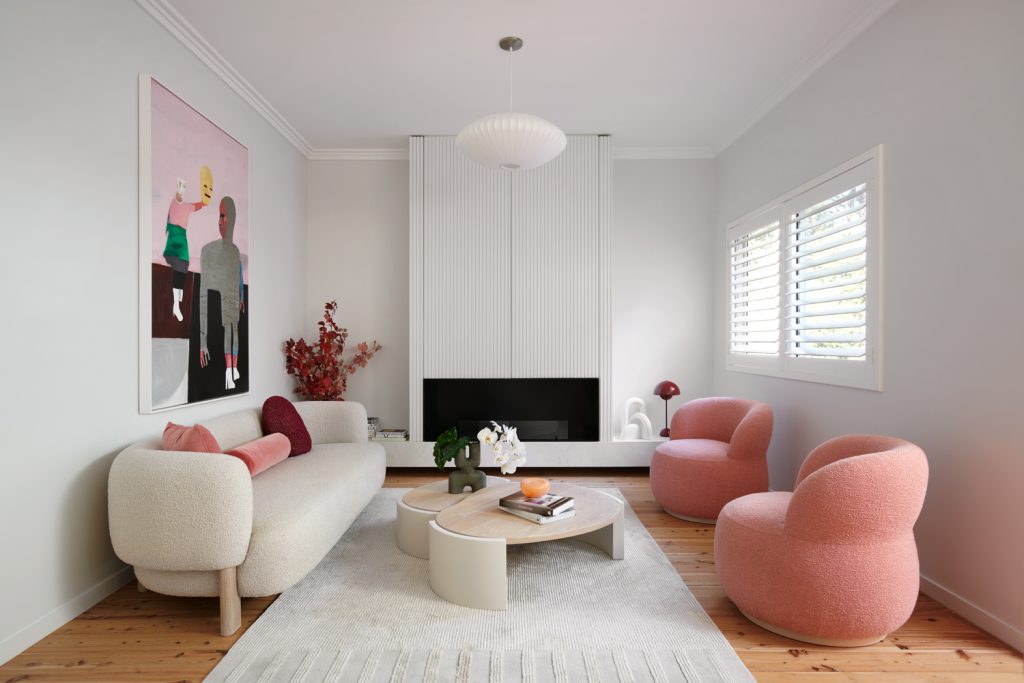 #5 Social seating –
The emerging era in furniture design introduces an array of seating options dedicated to the art of in-person conversations. From cosy nooks adorned with plush seating to communal setups that promote conversation and intimate gatherings, fostering family togetherness and bringing people closer in an increasingly digital world, this captivating trend seeks to strengthen the sense of connections.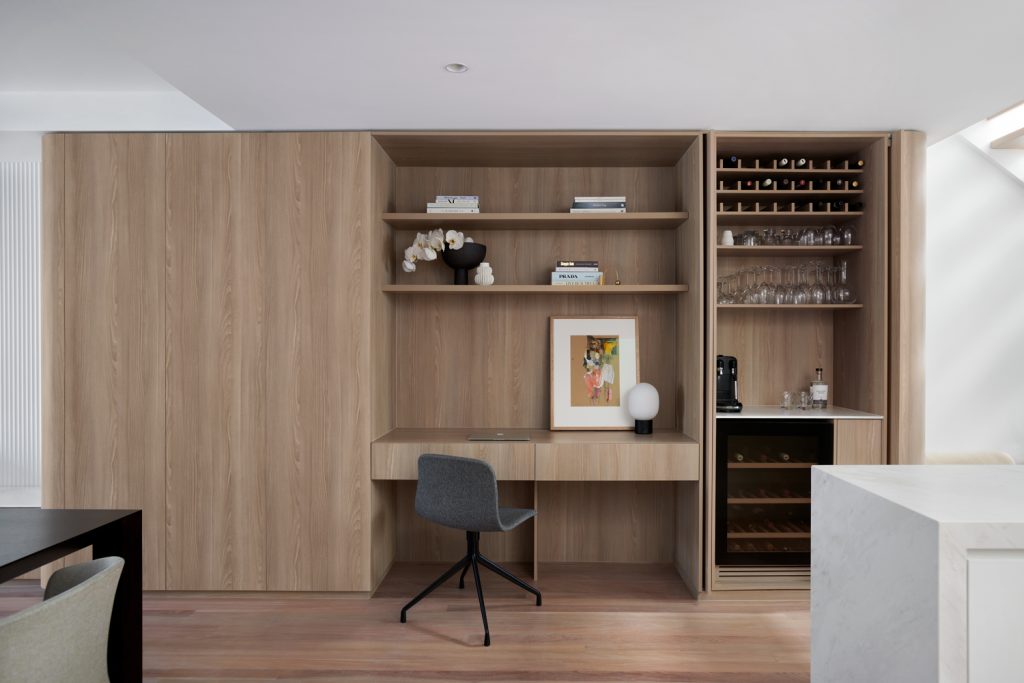 #6 Curvaceous cabinetry – 
Curvaceous cabinetry embraces organic lines and fluid forms to refine the aesthetics of storage solutions to infuse spaces with both elegance and functionality. They align with the movement that brings a sense of softness and creativity to interiors in a departure of sharp angles and rigid geometries. These cabinets can seamlessly integrate with various design styles, from modern to minimalist to classic and eclectic.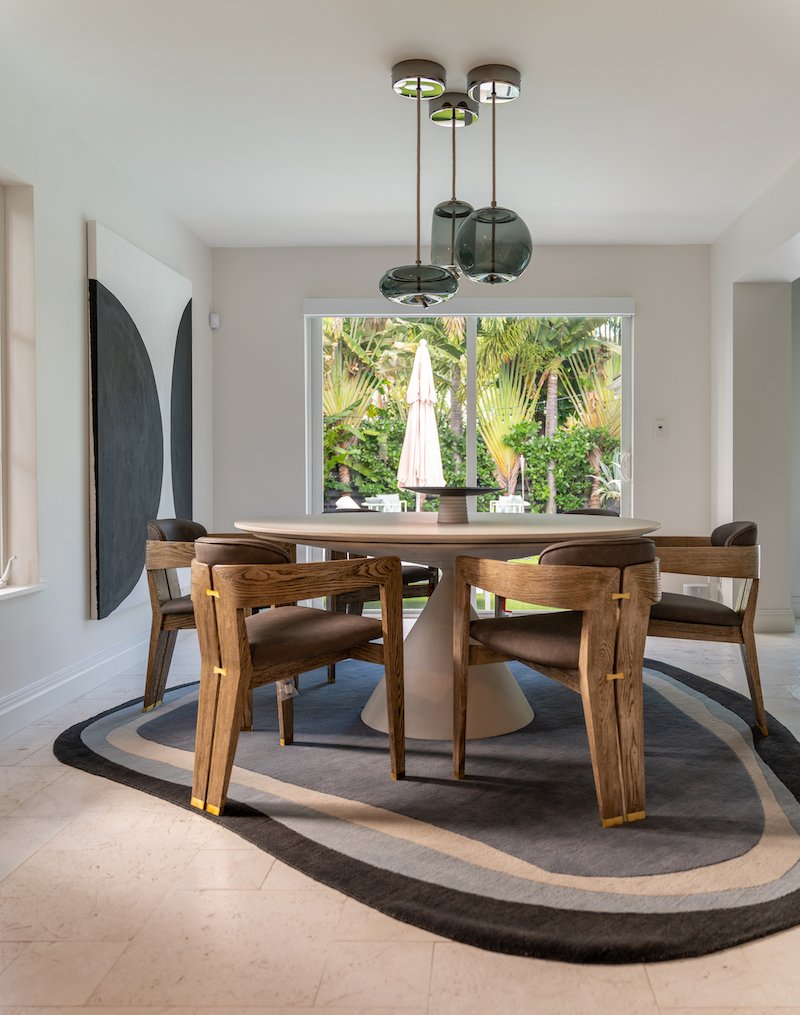 #7 Irregular rugs – 
The allure of irregular rugs lies in their ability to infuse spaces with an artistic and dynamic touch.  Whether you're leaning towards curves, geometry, or angles, these leading choices all exhibit a touch of unconventional creativity, allowing spaces to reflect one-of-a-kind personality. Some great examples were seen at the Milan Design Fair this year from Art + Loom .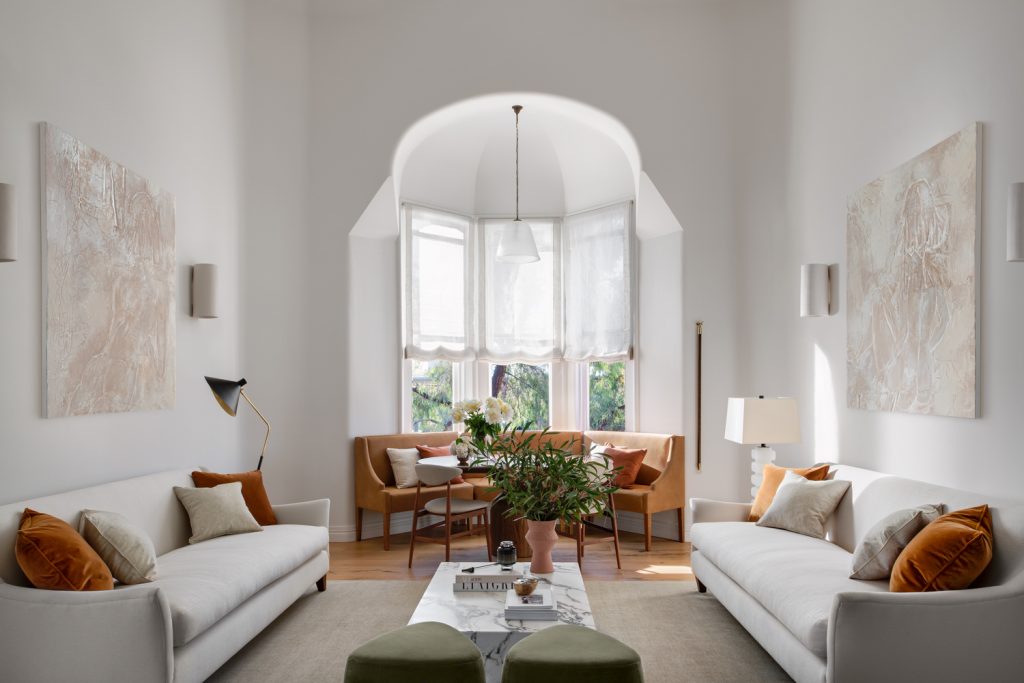 #8 Earthy hues –
Earthy or nature inspired tones seem to be taking over to create calming, relaxed and welcoming interiors. In a bustling age of technological advancement, earthy or natural tones such as ochre, tan, taupe, light pinks, and light grays, offer a way to bring the serenity of the outdoors into our living spaces. From minimalist interiors to bohemian havens, these colours can seamlessly adapt to create a tranquil backdrop that complements various design styles.